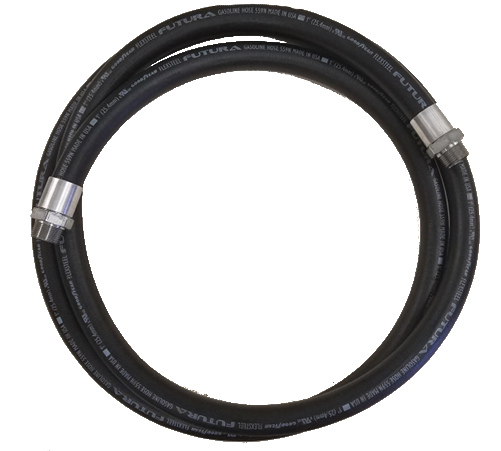 Description
Goodyear's Flexsteel hard wall curb pump hose is the leading brand of hoses Service Station dispensing applications. It also works as a fuel transfer hose and is excellent as a farm hose too.  
All of our hose are assembled with 3/4" Male NPT x 3/4" Male NPT ends. We also offer swivel ends!
If you do not see the size or ends you would like to use, please call us. We make all our hoses so we can provide you with your application needs.